Description
OVERVIEW
OM series High speed pipe cutting and beveling machine is a kind of efficient pipe cutting and beveling prefabrication CNC machine. designed to cut, bevel, single point on the pipe with high speed. considerable heavy wall and for any type of material. Adopt servo motor drive, with WATT CNC system, double hydraulic clamping system, self-centering system. and pipe length setting system and pipe conveying system are optional. This series machine advantage with high speed, high precision, high quality of cutting, easy to control. it is the key equipment for all kinds of pipe prefabrication. suitable for cutting and processing pipe of oil, chemical, natural gas, nuclear power and other industry.



FEATURES
4 models are available in pipe OD:50-914mm
Cold cutting, don't influence the pipe's material
High speed cutting, feeding control by program
Machine up/down design, and control by program
Exclusive CNC system, make everything become easier.
Built-in water-cooling systems, increasing the life of machine and tools.
Both front and back hydraulic clamping system, self-centering, precision solid.
Varity of beveling shape: "U", "V", "J", double "V", compound bevels.
Cutting and beveling,and can be used for cutting, beveling, double beveling.
Independent servo motor driven, can realize feed and retract with correlation, differential, independent

BEVELING SHAPE:


*other beveling shape, angle and pipe material, please declare before order
SPECIFICATION:
Model


Working Range


Wall Thickness


Rotating
Motor Power
OD mm
Single mm
Multi mm
rpm
Cutting
Clamping kw
Up/down kw
Feeding kw
OM12
50-325
4-25
50
0-50
5.5
1.5
0.55
2.0
OM18
130-450
5-25
50
0-42
7.5
1.5
0.55
2.0
OM24
323-610
5-25
50
0-35
11
1.5
1.5
2.0
OM36
580-865
6-25
50
0-25
11
1.5
2.0
3.0
*Above parameters just for reference only, not acceptance criteria
Power requirement:380V,50-60Hz,3P Up/down travel:200mm
Feeding travel:100mm pipe length limit:300mm
Tool post quantity.:2 or 4 Angle deviation:±0.5
Vertical deviation:±0.5mm @300mm pipe OD

TOOLING:

Options of form type and insert type tools
Available for cutting all thickness and material of pipe and beveling at any required angle.
Insert Type

Material: Tool holder:40Cr ; Insert: Carbide
kinds:Cut off,beveling,Double beveling,Compound beveling
Angle:0°,30°,37.5°,double 30°/37.5°,37.5°+10°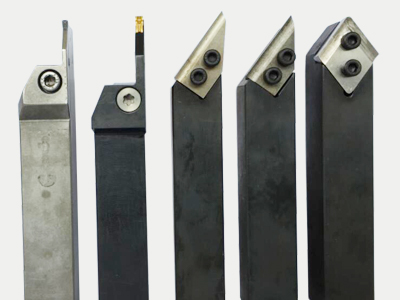 OPTION PIPE CONVEYER
According to the need to customize.
Optional pipe conveyer and automatic length setting systems, be formulated with highly efficient logistics system, and form pipe cutting and beveling prefabricated production line
*Customizable size and option the automatic or manual feeding.
| | |
| --- | --- |
| | |
| Front pipe conveyer | back pipe conveyer |
| | |
| Length setting system | Exchange system |